Bismillahirahmanirrahim and a very good day fellow readers!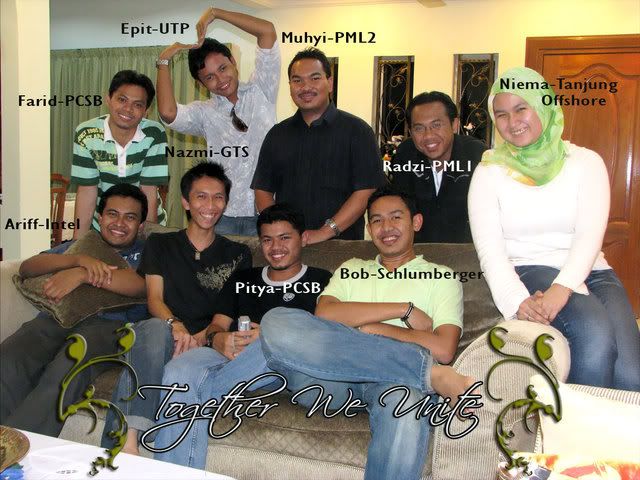 Tengah bosan2 duk kt Wangsamaju last week, sempat belek2 entry blog yang lama2. Terjumpa la gambo diatas bersama rakan2 di UTP, mostly housemate. Dah lama tak berjumpa sua dengan mereka semua. Sangat rindu lah!
Well, semua dah berkerja dan sibuk dengan tanggungjawab masing2. Yang rajin aku jumpa Muhyi, Bob & Radzi sebab derang kt Labuan. Yang laen2 macam Nazmi, Ariff, Farid and Niema memang jarang. Tahun neh 2009, belom jumpe lagik rasenye. Epit masih kt UTP lagik.
Kepada kawan2 sekalian, deep in my heart
I miss you guys!
Hopefully after this we can meet up and have our gathering together2. Kepada kawan2 blog dan juga kawan2 baru, entry ini bukan hendak melupakan korang. Sometimes just rindukan kenangan lalu.